DD Soccrilan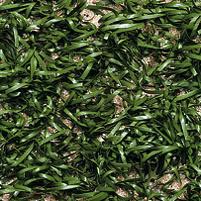 On a DD Soccrilan pitch, matches and training can take place under almost all conditions, while the maintenance costs are substantially lower than for natural grass. DD Soccrilan is ideal for use as a practice pitch, for adults and for children. In addition, the robust character of this system allows for it to be used for other events, sporting or non-sporting. DD Soccrilan needs a sand-infill for stability. The system requires appropriate footwear and keepers may want to wear tracksuit bottoms.
DD Soccrilan is an artificial grass pitch, made from a curled DD Crown fibre. This advanced fibre, which has been successfully used for more than 10 years, does not split and keeps the sand loose. The DD Crown fibre has been thoroughly tested to make sure it is geared to meet players' requirements.
To keep the pitch in perfect condition, it only has to be brushed from time to time.
Technical specifications (*)
Description
Reference
Specification
Production method
DIN 61151
Tufted (sliding), cutpile
Pile component
DIN 61151
DD Crown, curled non-fibrillating fibre (8 monofilaments each 120µ thickness), 100% polyolefin blockcopolymer, UV resistant, 8800 dtex
Coating / secondary backing
DIN 61151
Waterpervious SBR latex
Primary backing
DIN 61151
100% polypropylene woven + fleece
Pile height above backing


33 mm
Gauge


3/8"