DD SoccerGrass TD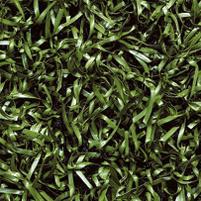 Professional or amateur, your teams need to be able to play day after day, without being restricted by the weather. Fortunately, this is very well possible on DD SoccerGrass TD, the hardest-wearing soccer pitch produced by Desso DLW Sports Systems. DD SoccerGrass TD is the result of intensive research, feedback from the end-users and innovative technology.
DD SoccerGrass TD looks like natural grass and plays like it. Reactions from players make it clear that the pitches allow optimum performance and are ideal to play on. When coming back from injury, players prefer to train on these high-quality artificial grass pitches. DD SoccerGrass TD offers a high-performance playing surface with an extremely high level of durability.
Thanks to the patented DD Crown Pro fibre, that does not split, the pitch lasts much longer than standard artificial grass pitches. All that is required to keep the structure of the surface open and resilient is regular brushing. The open structure helps the ball to roll naturally and allows players to slide into tackles.
The open structure gives a firmer grip and provides for better ball control. Pushing off, running, stopping or tackling are all possible without additional risk of injury. This is due to the mix of quartz sand and rubber granules layered into the pitch, which provide effective protection and added shock absorption.
Technical specifications (*)
Description
Reference
Specification
Production method
DIN 61151
Tufted (straight), cutpile
Pile component
DIN 61151
DD Crown Pro, straight non-fibrillating fibre (8 monofilaments each 120µ thickness), 100% polyolefin, UV resistant, 8800 dtex
Coating / secondary backing
DIN 61151
Waterpervious SBR latex
Primary backing
DIN 61151
Polypropylene & polyester woven + fleece
Pile height above backing


60 / 50 / 40 mm
Gauge


3/4"